Since the beginning, we had always had something unusual, outside the normal work to shorten ,,, ducks, lengthen, lower other engines / gearboxes or fuels .sometimes commissioned, but mostly sprouted from one's own imagination, or sometimes out of sheer necessity .
Below a small summary over the years.
The "limo" duck
On a winter evening in the workshop, this idea suddenly arose. We're not the type to think about anything for a long time, so old duck dragged in, put on the grinding toll and sawed it in half. According to my brother, we both had to be able to sit in the back with our legs outstretched. Since we are both around 2 meters long, the canteen table and 2 chairs are put in between just before the size. The measuring tape along it and we had the final length.
After the car was finished (cattle work) we drove in it for another three years and put more than 20,000 on the clock
Trips to berlin, verdun belgium etc etc with 6 guys, fridge for the beer etc that went out of art
You can't take more views along the way than with this limo, according to me.
Despite the normal duck engine ( 650 kit) a gsa bucket and no less than fully loaded 1600+ kilos, the limo always drove 100 km/h CRUISING SPEED at a consumption of 1 in 17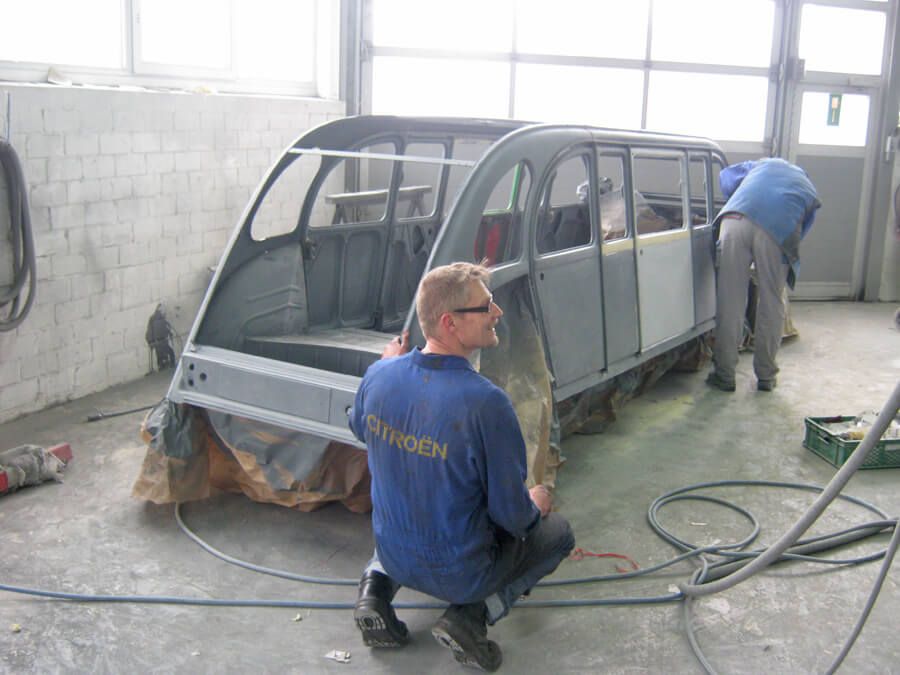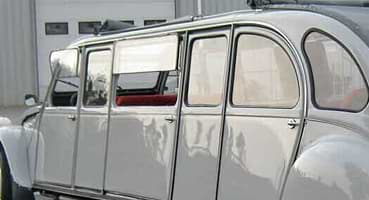 Bezoek ons ook op Facebook.